Vinaya Vidheya Rama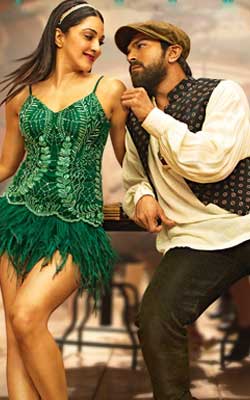 A still from Vinaya Vidheya Rama
Vinaya Vidheya Rama, a
Telugu movie
, is not currently screening in Hyderabad.
Cast

Music

Writer

Director

Producer

Language

Genre

Release Date

Duration

Add New Field:
LATEST COMMENT
TJ Reddy
on 17th Jan 2019, 5:19am
|
Permalink
Ah, TCMG. Always appreciate hearing from you.

I did laugh out loud a lot at VVR but then again, when you write about the actual review has to take center stage. A fundamentally broken movie from all filmmaking perspectives is just not okay for me. A film with no continuity or editing flow or musical cues or B-roll can go to hell.

I did not review Petta but I'll pass along your kind words to Swaroop. Petta, for me, was a film of two halves. The first was a massive Rajni tribute which I loved and the second was a Karthik Subbaraj movie with a very grey-shaded Rajni character which I loved too. Thalaivar is a super underrated actor. He pulls off both sides of the film with ease but the film itself feels conflicted. So, it kinda cuts itself down. That being said, I cheered my lungs out and enjoyed the hell outta Petta in the theatre.

Kathanayakudu is a weird animal. It reminds of me of when Dhoni produced his own biopic. It just does not work well. As much as you want to like it, the disconnect is clearly visible. You never get to see a true reflection of anyone that way. The Nandamuri family has gone to great lengths to cheer their family name and this is no different. Unlike other directors, Krish has a voice and a style of his own so he made the film his own as much as he could. Could it have been better? Most definitely. There's so much material to go by. But with this crew behind it, it is a hard ask.
VINAYA VIDHEYA RAMA REVIEW
A friend of mine who works in the film industry once asked me, "You write film reviews. You sit in a theatre for three hours and take about three more hours to collect your thoughts and write an essay. You forget about the film and the people behind it after because you get to watch another film next weekend. If one movie takes six hours out of your life, it takes two years out of a filmmaker's life. Who thinks about his 17,520 hours?"

To which I replied, "If I value six hours of my life to such a high degree, why shouldn't the filmmaker value his time to the same extent? If I e....


VINAYA VIDHEYA RAMA STILLS