Gangs Of Wasseypur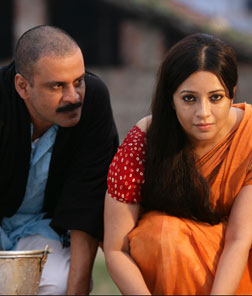 A still from Gangs Of Wasseypur
Gangs Of Wasseypur, a
Hindi movie
, is not currently screening in Hyderabad.
Cast

Music

Director

Producer

Language

Genre

Release Date

Website

Add New Field:
LATEST COMMENT
Its an amazing film have no words to describe the perfection that has been implied in its direction.
Hats off to anurag kashyap.
And never to the music director who made it very happening and genuine.
GANGS OF WASSEYPUR SYNOPSIS
In the town of Wasseypur, that is now in Dhanbad, the industry of coal mining is infested with crime. A Pathan called Shahid Khan (Jaideep Ahlawat) is kicked out by the Qureshis of the town, after which Shahid becomes a bodyguard of Ramadhir Singh (Tigmanshu Dhulia). Shahid is killed, but his son, Sardar, escapes. Sardar (Manoj Bajpayee) grows up with one aim - to avenge his father's death.
GANGS OF WASSEYPUR REVIEW
Anurag Kashyap, in his Director's Note for Gangs Of Wasseypur, admits that the city of Mumbai influenced the way he made his movies, until now. Apparently, when the writer of GOW, Zeishan Quadri (who also plays a role in the movie), narrated some legendary tales of the real Wasseypur, Kashyap was jolted back into remembering his own roots, and decided that he would make a movie that would not only detail the gang wars of the region, but also become so lengthy that he would need to release it in two parts.

Gangs Of Wasseypur is Part 1, then. Wasseypur is now a far-flung suburb o....


GANGS OF WASSEYPUR STILLS