The Avengers (Hindi)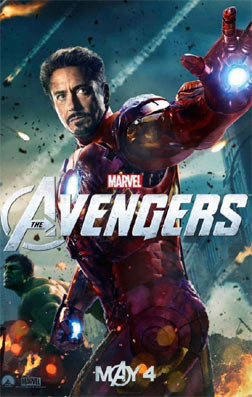 A still from The Avengers (Hindi)
The Avengers (Hindi), a
Hindi movie
, is not currently screening in Hyderabad.
Cast

Music

Director

Producer

Language

Hindi

2 users say this is wrong.

Genre

Release Date

Closest Theatre

Add New Field:
LATEST COMMENT
rockrambo7
on 30th May 2012, 10:41am
|
Permalink
nice
THE AVENGERS (HINDI) SYNOPSIS
Loki steals the Tesseract, an energy source that will allow the Norwegian Gods to travel to earth, from S.H.I.E.L.D. Director of S.H.I.E.L.D, Nick Fury, puts together what he thinks is the best crack team, to save Earth from Loki. And thus, the Avengers - The Hulk, The Black Widow, Iron Man and Captain America - come together, in this spectacular superhero thriller.
THE AVENGERS (HINDI) REVIEW
Robbie Collin of The Daily Telegraph said recently, "Writer-director Joss Whedon has a magpie's eye for stealing other people's bright ideas, and an enviable knack for improving them."

Whedon, the man who gave us Buffy The Vampire Slayer, is known for his ability to make a good story great, and that is why Marvel Studios picked him to tell this story of a group of superheroes who would not be friends except for the fact that they need to come together to protect civilisation from destruction.

In Thor, there was mention of a portal that allowed the Norwegian Gods to travel....


THE AVENGERS (HINDI) STILLS