Transformers: The Last Knight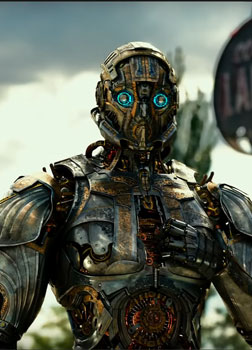 A still from Transformers: The Last Knight
Transformers: The Last Knight, an
English movie
, is not currently screening in Hyderabad.
Cast

Music

Writer

Director

Producer

Language

Genre

Release Date

Duration

Add New Field:
LATEST COMMENT
TJ Reddy
on 15th Jul 2017, 10:10pm
|
Permalink
I'm beginning to understand that Josh. Being a new reviewer, I have a lot to learn about the audience on the site. At the end of the day, our job as reviewers is to have an open dialogue with our readers.

My attempt at humor might be in poor taste for some and I'll only learn from it. By I do love the dialogue though. It works as a great learning experience for me. Every opinion is important and is a new point of view.
TRANSFORMERS: THE LAST KNIGHT REVIEW
As I booked my tickets to indulge in the next film in Michael Bay's Transformers saga, I knew I had to prepare myself for the intense viewing experience, both physically and mentally. I woke up in the wee hours of the morning and worked out for two straight hours. I made myself a healthy breakfast comprising of oats and berries. I dressed well and coiffed my hair. Finally, I looked into the mirror and told myself, "You will not fall asleep at another Transformers movie. NOT AGAIN."

I made my way to the cinema a few minutes before the screening was about to begin. Not wanting to....


TRANSFORMERS: THE LAST KNIGHT STILLS