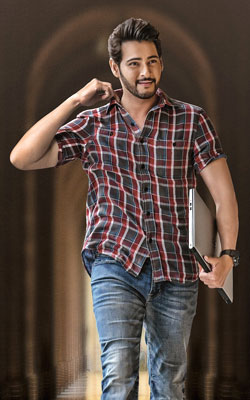 Maharshi, a Telugu movie, is now showing in
64
theatres in Hyderabad (its
2nd
week). Full cinema listings:
LATEST COMMENT
The Common Movie GOer
on 13th May 2019, 3:46am
|
Permalink
Aslo, this movie was so bad, I saw SOTY 2 right after this movie, and thought it was far superior. SOTY2 didn't have much going for it, but I was never actively bored or repulsed by any of it. It was the story of an OP underdog who kind of overcomes some odds. The fights and dances are good, the romance is superficial but believable, and the acting was not bad. In fact, I thought Ananya Pandey acted really well and I actually liked her performance. Tiger was Tiger with great dancing and fighting skills, with believable acting. I felt the movie is receiving too much hate. Please don't judge me.
MAHARSHI REVIEW
"If it ain't broke, don't fix it," goes the old adage. Over a career spanning 25 films, Mahesh Babu has adhered to this principle more often than not. His career began with him being a fresh-faced flowerchild that was the apple of every red-blooded woman's eye. That phase commenced with Raja Kumarudu and met its demise with Bobby. The formula had run its course.

Then began the action hero phase that was meant to invigorate the testosterone-fuelled men in the audience. This image originated with Okkadu, peaked with Pokiri, and slipped into oblivion post Businessman. With every vi....


LEAVE A COMMENT
fullhyd.com has 700,000+ monthly visits. Tell Hyderabad what you feel about Maharshi, and then also see all
user reviews for Maharshi
!
MOVIES THAT HAVE CROSSED 5 WEEKS IN HYDERABAD