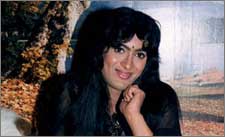 Welcome to TSN, or Tollywood Shopping Network, Jodi No 1 special. What you get here, you don't get elsewhere. Cheap is our USP.

Item Code #UK-5050

Popularly known as Uday Kiran, it's a two-in-one product. Tingtingtiding. Make that three-in-one. Uday Kiran as a boy, a girl and a boy who looks like a girl. As an inaugural offer, we're giving free samples of new-look Uday Kiran in Holi and Sreeram versions.

Item code #DUMB-00

Only two samples available. Dumb, skimpy and stupid (regular); dumb, skimpy and stupid (XXL size). For the first, specify as 'Vanya', for the second as 'Ayesha'. No strings, no wires, no brains - total hassle free. All you have to do is watch and cringe.

Item code #GUYS420

Equipped with unique single track minds and double entendres, these guys are easy to handle. One slap here and one kick there, and they start working fine. No need to give them any thought. Easy and cheap.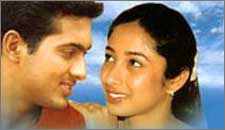 Item Code #JN1

Beware of limitations and our business rivals who call Jodi No. 1 a scam. This one's a new experiment in computer graphics.

...Okay, we could go on and on about the various 'namoonas' in Jodi No 1, but there is only so much we can do to give you a hint of what is to come. Do you really want to watch a movie where the heroine is called Pinky and the hero is called Babloo?

This flick can be divided into three parts. The first looks like a DD-Hyderabad serial, where people eat in restaurants with tablecloths and drink empty cups of coffee. The reception of DD-Hyderabad, however, is better than this one.

The second part looks like those Telugu-dubbed Vicco Vajradanti ads shown before Telugu movies in some downmarket theaters. Where you hear first and then you see words. The dubbing quality of the Vicco Turmeric ads, however, is better than that of this one.

The third part looks like the Films Division Presents Newsreel. You know, where the content is as outdated as 'The Y2K Bug - Will It Affect Us'. The timeliness of the millennium bug, however, is better than that of Jodi No 1.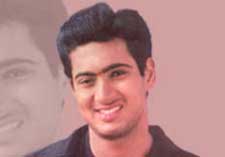 But if you want three words to describe this flick, it's 'Tollywood's Biggest Scam'. It was originally made in the late 90s when Uday was still in the process of growing up into a boy. The director now has spiced it up by inserting, cut-pasting and morphing the new Uday Kiran. So while you get to see this lanky, awkward, acne-erupted guy in the first half, you also get to see the new, all-improved Uday 'bulging biceps' Kiran. Courtesy, 3D-Max and Adobe.

Gautam (Uday Kiran) is in love with a certain Anju (Vanya), and not knowing how to express his feelings, he impersonates Anju's pen friend Pinky. So he dresses up as a girl, and before long, smart Anju realises what a fake Pinky is. Finito, that is Jodi No. 1. Assuming that Anju does take a liking to Pinky, how the hell would that help Goutam? If you can get the logic here, you wouldn't be stupid enough to be watching Jodi No. 1, would you?

Uday Kiran looks pretty as a girl - wonder why nobody thought of casting him as a heroine! But professionally, he wouldn't want to be caught dead associated with this flick. There is an Aamir Khan lookalike who acts as his friend. Wonder what happened to him?.

The two girls in the movie dress up like they would enjoy being sexually harassed. They neither look good nor act good. They do not even talk right or walk neat. The only way the director could have picked them is through the Yellow Pages.

Jodi No. 1 is the kind of movie that is bad at its best and disastrous at its worst. Phenomenally, astoundingly and colossally bad plus 1, if you somehow didn't get the point.