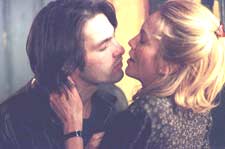 Branded as a blue movie (which it almost is) and as mindless (which it isn't), director Adrian Lyne's follow-up to 'Nine And A Half Weeks' is a thoughtful but smutty film about a bad sexual relationship. 'Unfaithful' follows a sizzling extra-marital affair between Connie Summers and Paul Martel. Superficially it appears to be spiraling downward into raunchier sex (filmed, by the way, quite nicely) but in actual fact is about two adults doing adult things but not acting anything like real adults. In essence, Unfaithful is a devastating depiction of one of the greatest fallibilities of human nature - lust.

Connie Summers (Diane Lane) comes across a gorgeous French bookseller Paul Martel (Oliver Martinez), and is captivated by his charm and flagrant sex appeal. Connie treads a tightrope between temptation and staying loyal to her husband Edward (Richard Gere), and one fine day succumbs to the irresistible attraction of Martel, thus beginning an illicit affair that devastates her marriage and family. After that, what remains to be seen is how Connie is brought back to her senses by her devoted husband.

Every scene in this film is charged with intense emotion wrought with artistic beauty. A few of these scenes were actually breathtaking in their flawless brilliancy. Kudos to Diane Lane, who tuned her performance as the adulteress to a virtuoso mode. She is the one who clinches the movie - through her emotional turmoil and guilt about her ecstasy. Richard Gere plays the anguished husband with straight bitterness; and Martinez oozes charm in the role of a seducer.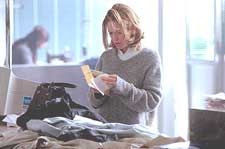 What makes this movie different from all the other films with similar themes (sex, betrayal etc.) is the fact that one might have seen affairs start from heartbreak, drunkenness, seduction, or as a matter of fact from any reason except this film's... boredom! From boredom and seduction begins the obsession; one can see Diane gradually growing on her breakaway from a daily 'uneventful' life.

The struggle and transformation of Diane's character add to the innate beauty of the movie. Several times we see Diane reflect on her various 'visits' to Martinez, and all at once her face displays an array of expressions... pleasure, pain and paranoia. Her brilliant performance brings likeability to a character that we should normally hate.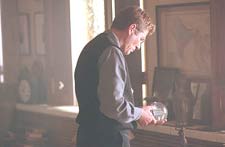 Richard Gere is one of your favorite actors, and you deeply respect him for taking a 'backseat' role in this film. His character torments himself, wondering why his wife would possibly want to cheat on him since he thought he was providing her with the perfect life. Added suspense and thrills come about when Gere starts to suspect and eventually finds out about the affair.

Unfaithful is a glum erotic-drama that may disappoint serious drama-seekers with its semi-shallow story, but the heaping helpings of kinky sex might delight steamy erotica fans. Much like 'Last Tango In Paris', a film of similar pretense, Unfaithful, with its brilliant performances and lethargic pace, will either hit or miss with its audiences on an individual basis.