Crackerjack 2 (Hostage Train) Review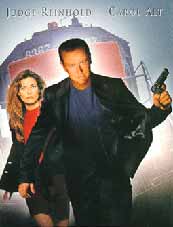 Performances
Script
Music/Soundtrack
Visuals
Here is the B-grade version of the Bond movie, filled with extraordinary ordinariness. How many times have we not seen it? A psychopathic megalomaniac who wants to blow up a train if a disc containing military secrets is not given to him, a daredevil hero with a laid back charm, some babes to match those explosives in the train, and finally some really reel action scenes. But this one is different from the rest. It stinks of medocrity in every aspect.

Judge Reinhold aka Crackerjack is a man for all occasions in the FBI. So when a quisling from the CIA decides to play a cat-and-mouse game with his nemesis by planting a bomb along with some of his henchmen in a passenger train, Crackerjack, desperately imitating Bond, Steven Seagal and Keanu Reeves, starts his hamming when he gets time from flirting with his women colleagues. Some 'scenes' later, he gets to work and keeps on reminding us of all the action movies we have seen till date.

This could very well have been made into a deliberate and hilarious take-off on all the action hits, a la Hot Shots or the Naked Gun. But that is not the case, and any guffaws it causes are purely unintentional.
CRACKERJACK 2 (HOSTAGE TRAIN) SNAPSHOT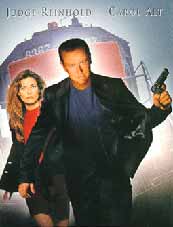 LEAVE A COMMENT
fullhyd.com has 700,000+ monthly visits. Tell Hyderabad what you feel about Crackerjack 2 (Hostage Train)!